Take a look at out top tips for horse safety on bonfire night.
Bonfire night is great fun for most people. Toffee apples and treacle toffee around the bonfire, with beautiful displays of fireworks in an array of colours and patterns. It has a real buzz about it… unless you own a horse, where it is more than likely an immensely stressful experience!
Horses can get extremely scared of the loud noises and bangs that accompany the bright flashing lights and crowds of festivity lovers. Here we have a few tips to help you prepare and keep your horse calm on bonfire night.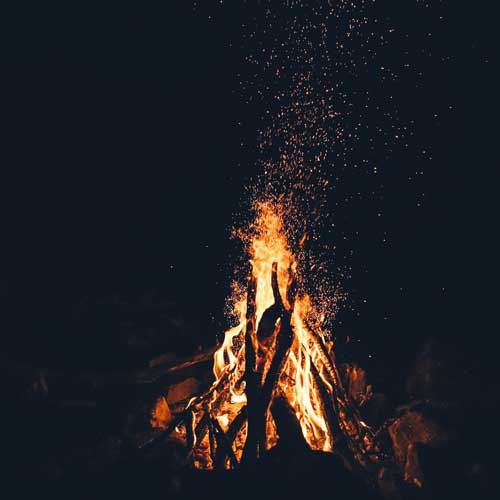 1. See what's happening
Check for local events at pubs, in newspapers, local noticeboards and so on, to see when there are bonfire activities in your proximity. Unfortunately, there isn't just the one night to contend with. As you'll no doubt experience, festivities can spread out the week before, and after, the 5th November.
2. Make organisers aware
Inform organisers there are horses nearby and ask for the displays to be as contained as possible – ideally away from the horse's vicinity or in an opposing direction.
3. Do not ride
Do not take your horse out or ride your horse when fireworks are in action. This can be extremely dangerous to your horse, yourself and others if they do get startled and scared.
4. Stay familiar
Keep your horse in familiar surroundings so they are as comfortable and calm as possible. If they are outside and there's going to be a large local display, you may want to think about bringing them in for the night.
5. Keep safe
Check that the area they are in is as safe as possible. If they do get spooked you want to minimise any potential injury there may be around the stable or field area – remove any sharp or loose items.
6. Stay with your horse
We know this isn't always possible but if you can, stay with your horse or see if someone else is able to. Your presence will help keep them distracted and calmed. That said, do be careful of your own safety as we all know how dangerous a horse can be when they get spooked! Playing music may help distract from loud noises in the background.
If you have any severe concerns about your horse then we advise contacting your vet as they may have alternative advice or may be able to offer sedation.
While your horse is tucked away on bonfire night, make sure they are comfortable and warm on a Mayo Mattress stable mat.