The Mayo Young Stock Mat
is manufactured to the same spec as the Mayo Original
The Young Stock Mats are roughly 24mm deep x 2m x 1.4m with a textured surface and smooth underside.
They are a very cost effective way to keep valuable young stock warm, clean & comfortable while teaching them to use a cubicle.
Because these mats are bigger in area than the others in the range, they are able to easily cover 2 or more young stock cubicles (dependent upon cubicle centre-to-centre measurement).
The Young Stock Mats come trimmed or untrimmed. The untrimmed mat is the largest sheet available at the size quoted above but the edges will be uneven (waney edged).
The trimmed version is roughly 75mm less in length and width than above.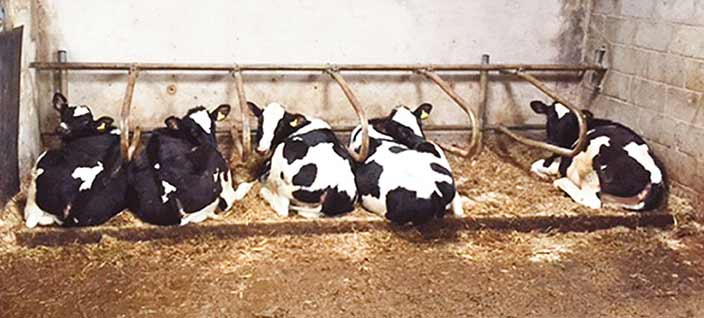 Mayo Young Stock Mats benefits
Same high spec and benefits as the Mayo Original
Extremely cost effective as 1 mat does 2+ cubicles
Because they are Mayo Original grade – they are perfect for supporting a pedigree bull also!
Trimmed and untrimmed available (edges finished, edges rough)

Please contact us with any enquiries.