The Mayo Husbandry Equipment Range allows you to equip your shed, stable or unit with high-quality drinker, feed-barrier and crush systems to finish any project.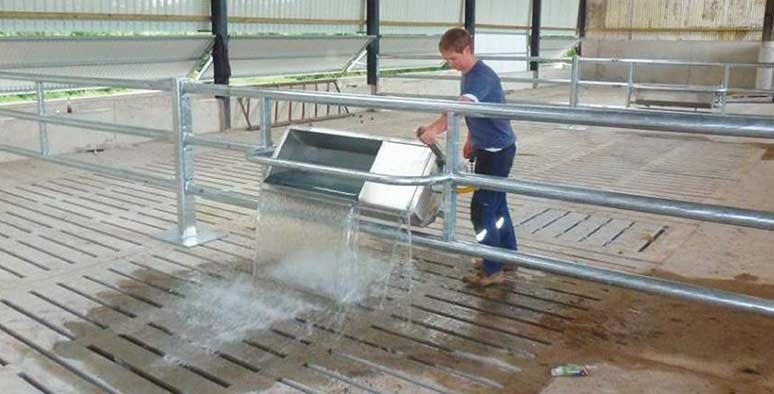 Heavy duty small drinker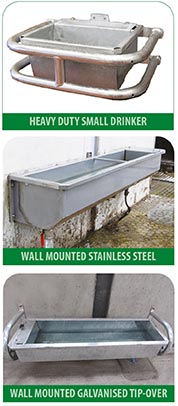 Ideal for cattle pens
Extremely robust double surround
Dimension 500 x 400 x 200mm deep
Complete with drainage outlet
Rapid refill
Wall mounted stainless steel
Contamination with manure and feed waste affect the smell and taste of the water. Drinkers need to be accessible from 3 sides and therefore ideally should not be placed in a corner.
Wall mounted galvanised tip-over
Different mounting systems are available including:
Wall mounted
Floor mounted
Tip-over mounted
We offer a range of high-grade galvanised steel calf rearing aides including Calf Starter Box, Individual Calf Pens, Dehorning Box and the Calf Transporter.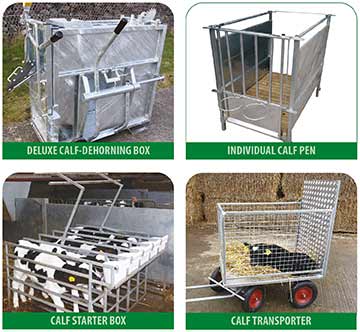 Calf Starter Box
Controlled feeding
Reduced labour
Prevent bullying
High quality buckets
Individual calf pens
Precision made
Far outlives timber counter parts!
Dehorning Box
Hind leg scoop
Belly scoop for safety
Nose strap calf transporter
Calf Transporter
Handle/brake in 1
Simple and effective.
Please contact us with any queries.