The prospect of buying a new horse is exciting, but the act itself can be very challenging!  A lot of owners selling their horses will want them to go to the best home possible. Unfortunately, other sellers may not be quite as considerate for the horse's future or wellbeing and may prioritise making a quick buck instead. To make sure you ask all the right things before galloping into your new relationship, take a look at these top 10 questions to ask when buying a horse. You may need to read between the lines and some answers will prompt action for further questions!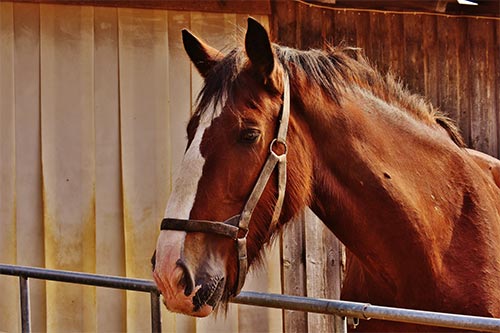 The basics
You no doubt have an idea of what you are looking for in a horse. Age, breed and height are required criteria when starting your quest.
Why are they for sale?
Why would anyone be selling their beautiful horse!?
It could be life changes that mean the owner can't spend as much time with the horse anymore, career, marriage, children… OR, it could be they have experienced too many issues of lameness, other illness or behavioural problems. If something sounds a bit odd or you want to know more then don't be scared to ask.
How long have you had them?
If the owner has had the horse for a long time this is a good sign. You'll be able to see how they handle the horse and the relationship between them. Also, they should be able to tell you a lot about their behaviour, traits and history.
If, however, the owner has only had the horse for a short period this could give reason to be cautious. It may however be that the owner has had a change in circumstances, but be sure to find out what you can as to why they are selling after a short timeframe.
Are there any health problems?
Being aware of the horse's health is imperative to making your final decision as to whether a horse is right for you. Ask about their feet – what are their hooves like, are they prone to laminitis, bruised sole or anything that means they could be lame for periods of time. Have they suffered from colic or had any dental issues? Ask if you can see veterinary records – build a clear picture of your potential new horse.
What's their temperament like?
Get a feel for if they are they friendly and like attention or quiet and shy. You want to determine if this horse would be suited to your personality and to their potential new surroundings.
Do they have good grounds manners?
Are they going to be easily managed… simple and frequent tasks such as grooming and bathing – do they usually respond well. Are they well behaved when you tie them or lead them? Does the horse hold still for the farrier? All regular activities that aren't so easy with a live wire!
Are they shod?
If a horse is shod it's good to ask why. Is it to help with any hoof issues or is it simply due to the amount of road work? A horse that is shod will inevitably require more money spending on them.
What are they like with other horses?
Does the horse prefer to be on its own or in the company of other horses – find out what they are they like in both situations.
What has the horse been trained to do?
This will open up the skillset the horse has been trained in. Are they are used to a skilled rider, can they jump, have they competed or even been in a parade? All these attributes add to the quality of the horse and give you an idea of what type of rider they would be best suited to.
What do they eat?
What are the horse's dietary requirements and how much do they eat. Do they currently have supplements included in their diet? You may want to continue the horse with their existing diet.
Before lunging at the first horse you see make sure you build a clear picture. These horse pre-purchase questions will certainly help you do that and some answers may spark further questioning!
Of course, your new horse will need a comfortable stable and there's nothing more comfortable than a Mayo Mattress. Providing comfort and warmth while reducing the amount of loose bedding required dramatically. Happy horse hunting!