One of the most important innovations in recent years is The Mayo Undertrack Ram. This negates the need for traditional ramboxes taking up space at the end of your building and reduces or eliminates the amount of pre-installation work required.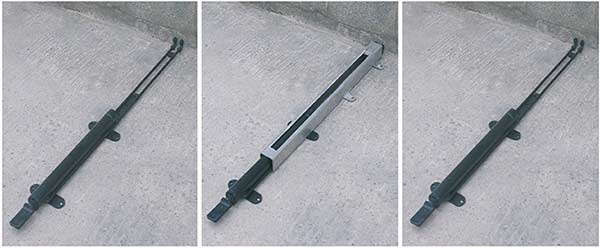 Ram is positioned on the floor using seven fixing bolts.
Hydraulic hose is connected to ram keeping solenoids up on the wall.
Ram is covered using special high track and stainless steel plate.
The high track only extends five foot from the wall.
The smooth low profile track is connected and the scraper can now travel over the ram and begin scraping from the wall.
The system is easily adapted to most situations, i.e. where scrapers need to start from under a doorway.
Please contact us with any enquiries.