We all have a favourite film, or maybe a couple that we love to sit down to every now and then – a feel good film! As a horse lover we'd expect you to have fond memories of at least one horse classic from your childhood or teenage years. Here's our top 10 favourites (in no particular order), and if you haven't already seen them then get them lined up for your next movie day.
Black Beauty
This film is an all-time classic and originated from the 1877 novel by Anna Sewell.  The narrative in the film is told from the perspective of a stallion who is named Black Beauty. Black Beauty tells the story of how he grew up in the English countryside with his mother until he is sent to work for a family. From there he begins many an adventure so different to his younger life.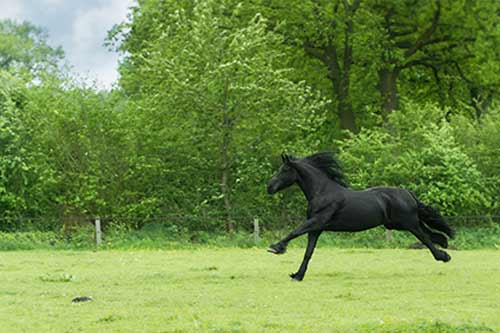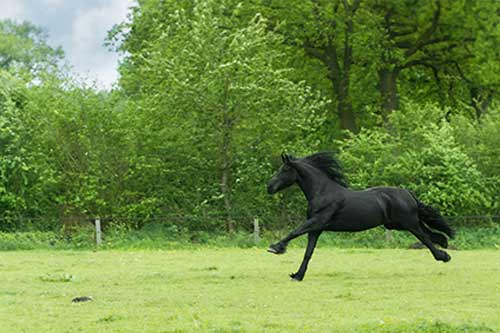 The Horse Whisperer
Another gem that was made last century, back in 1998. This film was based on the 1995 novel by Nicholas Evans and stars the lovely Scarlet Johansson. A young girl has a riding accident where her horse is badly injured and as a result she's left traumatised. To help her overcome the accident her mother takes her and the horse to a ranch where the horse can get well again through the help of the 'horse whisperer'.
The Man from Snowy River
The oldies are the best! The Man from Snowy River is an Australian film from 1982 and a good romance. Jim loses his father and sets up a new start for himself by getting a job working with a horse rancher. As Jim's the least experienced he isn't given an easy ride from the rest of the cowboys. The ranchers daughter takes a liking to him and the love story starts from there and the story follows his struggles down a rocky path to fight for her hand in marriage.
Secretariat
A Walt Disney film based on a true story of an American thoroughbred racehorse who became the first Triple Crown winner in 25 years. An inexperienced housewife and mother takes over a thoroughbred farm when her father falls ill. Exploring and learning the male dominated industry the horse is led to become the greatest racehorse of all time.
Seabiscuit
Three men team up who are a bit down on life to say the least. They start to train a thoroughbred horse for the races who is temperamental and doesn't seem to have any luck in winning. This soon turns around and Seabiscuit becomes one of the most successful thoroughbreds of all time… it's a bit of a heart warmer!
Spirit: Stallion of Cimarron
A great animated film from DreamWorks, but it also has a fantastic sound track featuring songs from Bryan Adams. An adventurous young stallion is captured by humans and although he tries to resist to training he also dreams of the day he'll regain his freedom.
Champions
This is another that's a bit of a heart-wrencher, based on the true story of Bob Champion. Bob was a British jockey who was diagnosed with cancer in the 1970's. Rather than admit defeat, Bob carried on racing, beat cancer and went on to win the 1981 Grand National. A feel good film!
Dreamer
Another film based on a true story and two fantastic stars with Dakota Fanning and Kurt Russell. A father, who trains horses for a living spends all his time with horses and neglects his daughter. This film tells the story of how their relationship is healed through the love of a horse. A long road with a happy ending… that's what we like to see!
National Velvet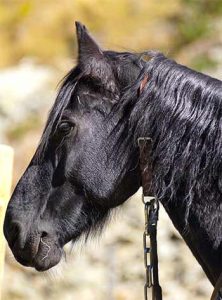 An absolute classic from 1944 with the beauty that is Elizabeth Taylor in her first starring role … they just don't make them like this anymore! Velvet wins a horse in a raffle and enters it into the Grand National. With the help of an ex jockey, Mike, they get ready for the race. Mike helps Velvet disguise as a jockey so she can race the horse and she triumphs the race.
The Black Stallion
A black Arabian Horse catches the attention of a boy named Alec traveling on a steamship travelling in the Mediterranean. The ship runs into danger in a storm and the horse is thrown free and saves Alec. They manage to wash up on an island where they are stranded for days with just the boy and the horse. Alec is rescued with the horse and when they return to America they begin training to race the horse with an ex-jockey.
There are so many other fantastic equine films. Which is your favourite?
Are you lucky enough to have your own precious horse and are they provided with optimal comfort in their stable… take a look at the Mayo Horse Comfort range of stable mattresses.